Impact Tech LTD
ImpacTech develop AI and Big Data driven technologies into innovative Business Intelligence solutions serving many industries including finance, education, gaming and health. Our solutions extract insights from data to deliver recommendations and suggestions at every step of the customer journey. They form an end-to-end suite of fully integrated products that enable companies to compete at the cutting edge and were recently recognised with the award of the 'Best Automated Performance Tool' at LS18. ImpacTech is where great things happen because great people come together. We create cool tech that's supercharging businesses. Our working environment provides everything you need to perform at the highest level. #Impactivators are on a mission to change the way the world does business with AI-driven tools that deliver real results by creating a common set of scalable, data-centric solutions.
---
AngelHack
AngelHack have organised the global hackathon since 2011. This year it will have hosted hackathons in 21 cities worldwide. Every winning team is invited into the AngelHack's HACKcelerator program to present at the Global Demo Day in San Francisco.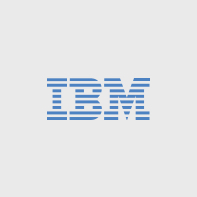 IBM
IBM's code patterns offer roadmaps for solving complex programming challenges. They provide a 360-degree view of the underlying code, including overviews, architecture, diagrams, process flows, repo pointers and additional reading.
---
AWS
Amazon Web Services (AWS) is a secure cloud services platform, offering computing power, database storage, content delivery and other functionality to help businesses scale and grow. AWS's cloud products and solutions are the platform upon which many sophisticated applications are built.
---
University of Cyprus
The University of Cyprus will host this year's event at its campus social activities building. The university is among the premier education facilities in the wider European / Mediterranean region and in recent years has acquired important research funding mainly from external sources for its 10 research centres. The advanced computational sciences lab is highly impressive and facilitates the high performance computing programmes of which ImpacTech CEO, Georgios Larkou and CTO, George Nikolaides are both alumni.
---
Code for a Cause
Code for a Cause is a company that will bring together the technology sector, that includes Developers, investors, business entrepreneurs and the nonprofit sector. What we aim to do is to host a series of conversations, events, coding competitions, etc. in order to bring tech solutions to nonprofits that can benefit from certain technology implementation within their initiatives.